Plug-and-Play Concept
Commwall turns meeting rooms, huddle spaces, lounges, discussion corners, communication areas, information points, exhibition booths, etc. into complete media technology communication areas without any structural changes.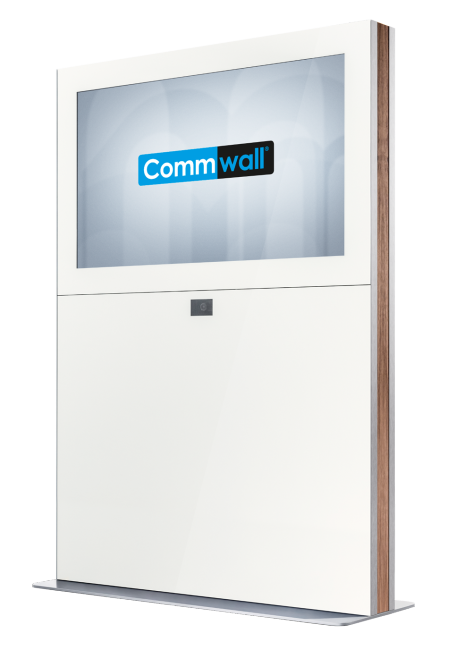 Applications
Being mobile, integral, and interactive, Commwall leaves nothing to be desired. Use the complete scope of communication, collaboration, video conference, etc.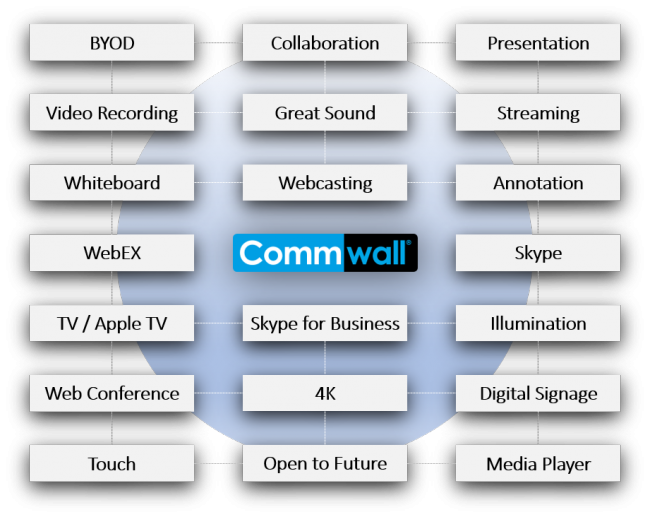 Individual Designs
We manufacture your Commwall according to your individual needs regarding colour, design, and material.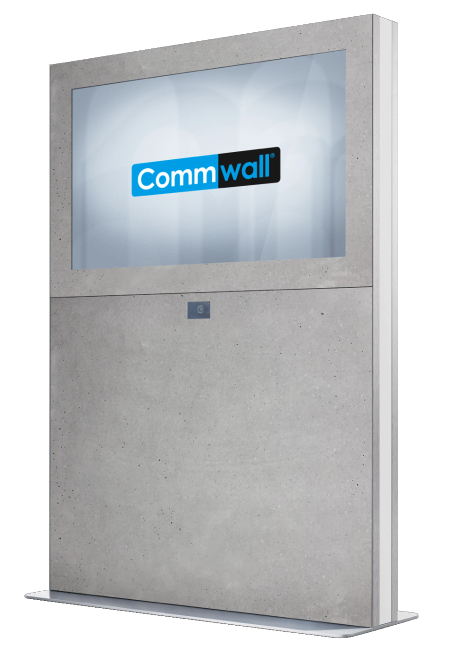 Great sound
Commwall is equipped with a completely invisible high-performance sound system.
- Perfect sound for every multi-media content
- Room-filling acoustics
- Best speech intelligibility
- Powerful basses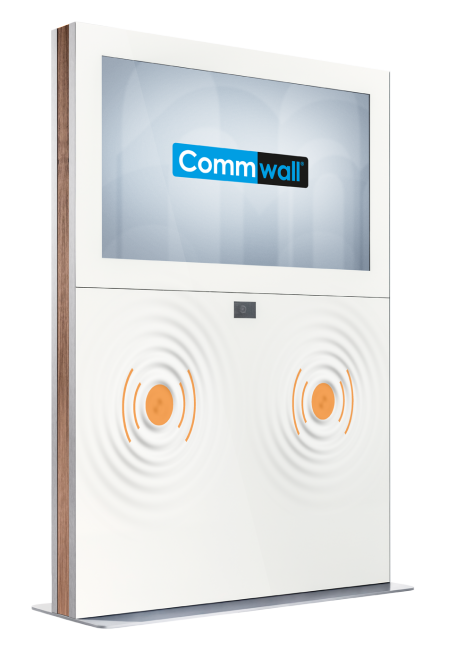 Illumination
LED elements integrated into the side panels atmospherically illuminate the ambience or can be programmed for lighting scenarios.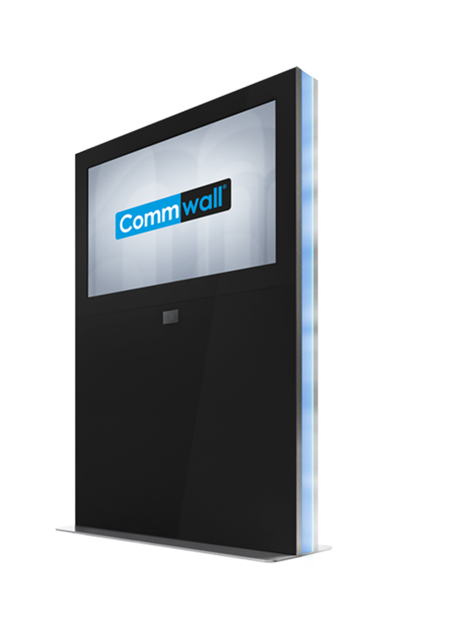 Mobile from Room to Room
Commwall is mobile and easy to move by a single person thanks to the detachable carriage.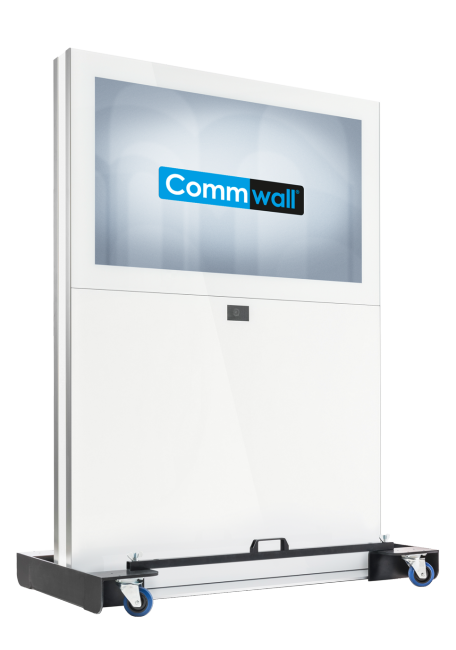 Mobile at Trade Fairs
Take your Commwall with you to off-site events. Safely packed in the flight-case system for the road, the digital communication center can be put up by a single person by means of the mobile one-man support and is ready to use within a few minutes.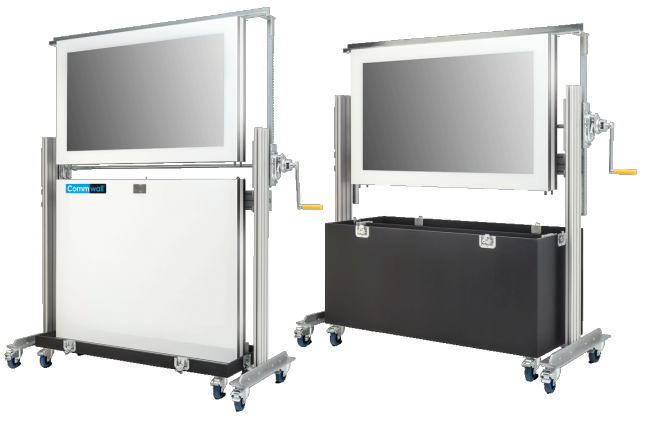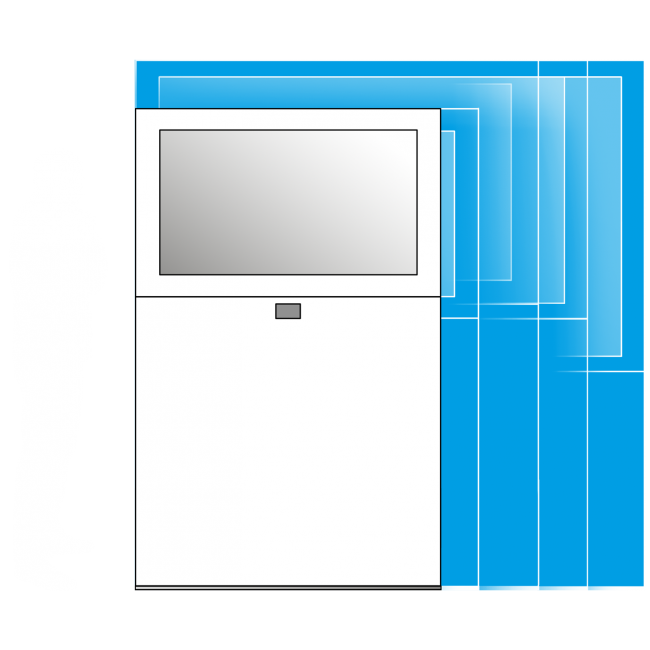 Also available for individual self-assembly
For display sizes from 46 " to 85"
Incl. High-Performance LoftSonic Soundsystem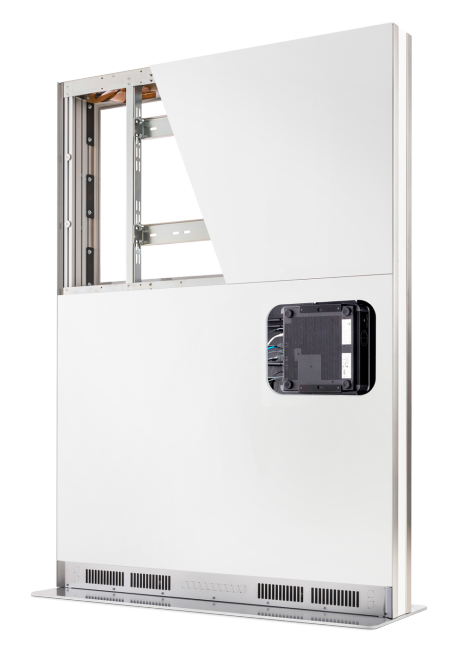 Bug-Proof
sAVdm (security Audio Video disconnect mechanism)
An automatic mechanism disconnects cameras and microphones from the system making it impossible to bug or observe the room without being noticed.